You probably already know how important it is to have durable and effective pool equipment whether you already own a pool or are thinking about getting one. Jandy and Hayward are two well-known brands in the swimming pool equipment sector that have built a reputation for excellence and innovation.
In this in-depth analysis, you and I Alex , together we will dive into the global market of pool accessories and examine the features and distinctions among Jandy and Hayward.
You will have a complete comprehension of how these two market leaders compare in a variety of areas at the conclusion of this article, enabling you to make an informed choice for your swimming pool needs.
Overview of Jandy vs Hayward
| | |
| --- | --- |
| JANDY | HAYWARD |
| Well-known for its high-quality goods, provides a variety of pool accessories and automation systems | The product line from Hayward consists of automation systems, heaters, filters and pool pumps. |
| They prioritize innovation and energy efficiency | Titan in the pool equipment market with a long history that dates to the 1920s is Hayward Industries. |
| better swimming experience while minimizing their influence on the environment. | take great satisfaction in producing robust and dependable equipment that makes maintaining pools easier and increases pool enjoyment. |
Key characteristics
Versatility: Hayward is a well-liked option for homeowners as well as business pool owners due to its versatility in offering products that can accommodate an extensive variety of swimming pool sizes and types.
Innovation: Hayward has a history of inventing cutting-edge technologies, like the Hayward Turbo Cell technology, that boosts the effectiveness of salt chlorination systems.
Customer Support: This service is a priority for Hayward, and the company provides materials and support to pool owners so they can get the most out of their tools.
Pool Pumps: Janday VS Haywards
Pool pump is one of the most important parts for the circulation of water. It helps to maintain the pH level and prevent from algae attack like mustard algae. That's why choosing a good quality pump is necessary.
Jandy Pool Pumps:
Jandy Pool Pumps: For a variety of pool sizes and purposes, Jandy offers a selection of pool pumps. The Jandy VS FloPro Variable-Speed Pump, a highlight item from them noted for its energy economy, is one of their best-selling items. The energy usage of pumps with variable speeds, like this one, can be much lower than that of single-speed pumps, which can ultimately save you money. Additionally, Jandy's pumps include smart features that permit scheduling and remote control, as well as cutting-edge technology for quieter operation.
Hayward Pool Pumps:
Pool owners frequently choose the Hayward Super Pump series, which is made by the company that is renowned for producing dependable and effective pool pumps. Offering use with a range of pools and flow rates, the Super Pump is offered in several sizes.
The Hayward Super Pump VS, a variable-speed pump that is intended to be energy-efficient and quiet in operation, is only one of the variable-speed pumps that Hayward provides. The company's pumps are renowned for their lifespan and strength.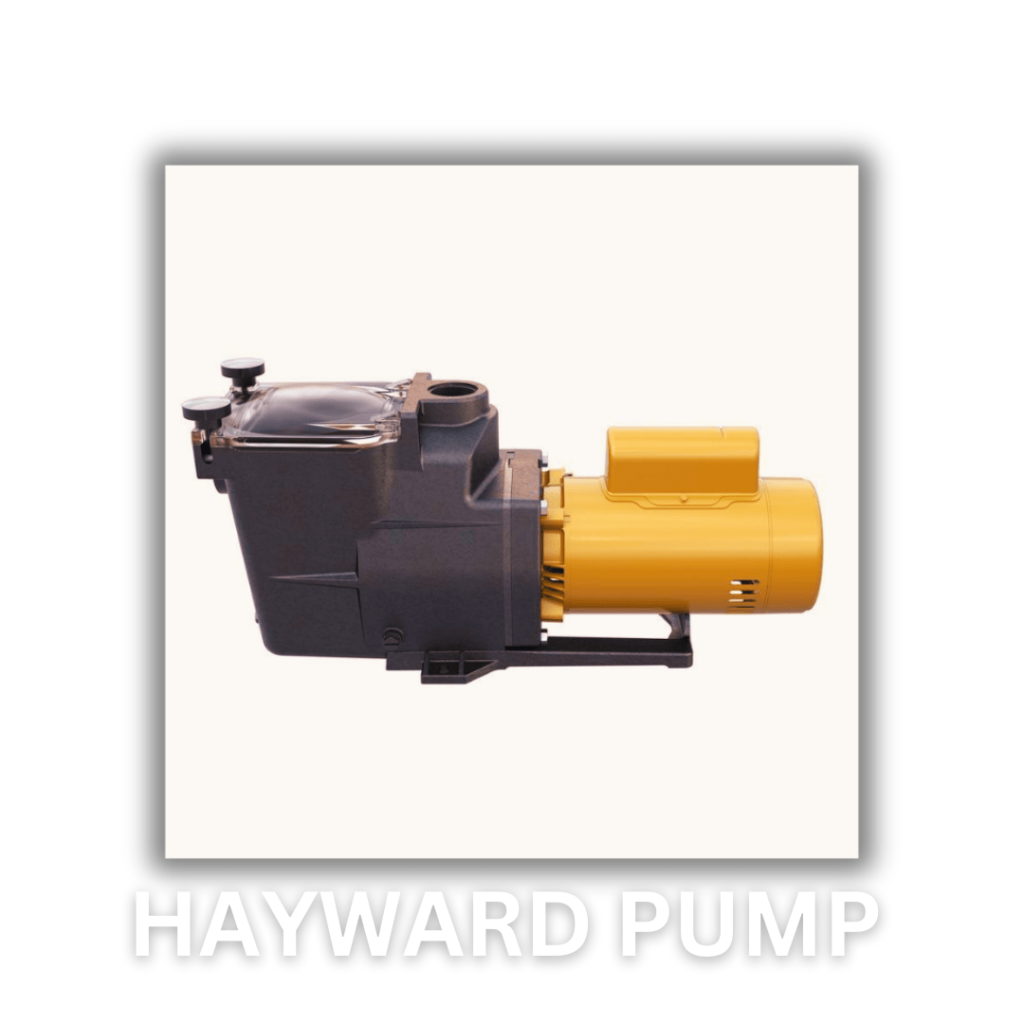 Conclusion
Both Jandy and Hayward provide premium pool pumps, including options with variable speeds for reduced energy consumption. Your decision could be influenced by a particular model preference and suitability for your pool's requirements.
Pool Filters: Jandy vs. Hayward
Jandy Pool Filters:
The Jandy Pro Series is a standout option among the company's selection of pool filters. The water in the pools is kept clear and clean thanks to these filters' effective water filtering. Diatomaceous Earth (DE) and cartridge filters from Jandy are made with simple maintenance and top performance in mind. Filtration is improved, and the filter cycle is lengthened, thanks to their exclusive ClearPro Technology.
Hayward Pool Filters:
Hayward is well-known for their pool filters, and the Hayward ProGrid DE Filter stands out as a well-liked option. These DE filters are renowned for their strong construction and provide outstanding water purity. For various pool sizes and tastes, Hayward also provides cartridge and sand filters. Their filters are made to be simple to maintain, resulting in hassle-free pool maintenance.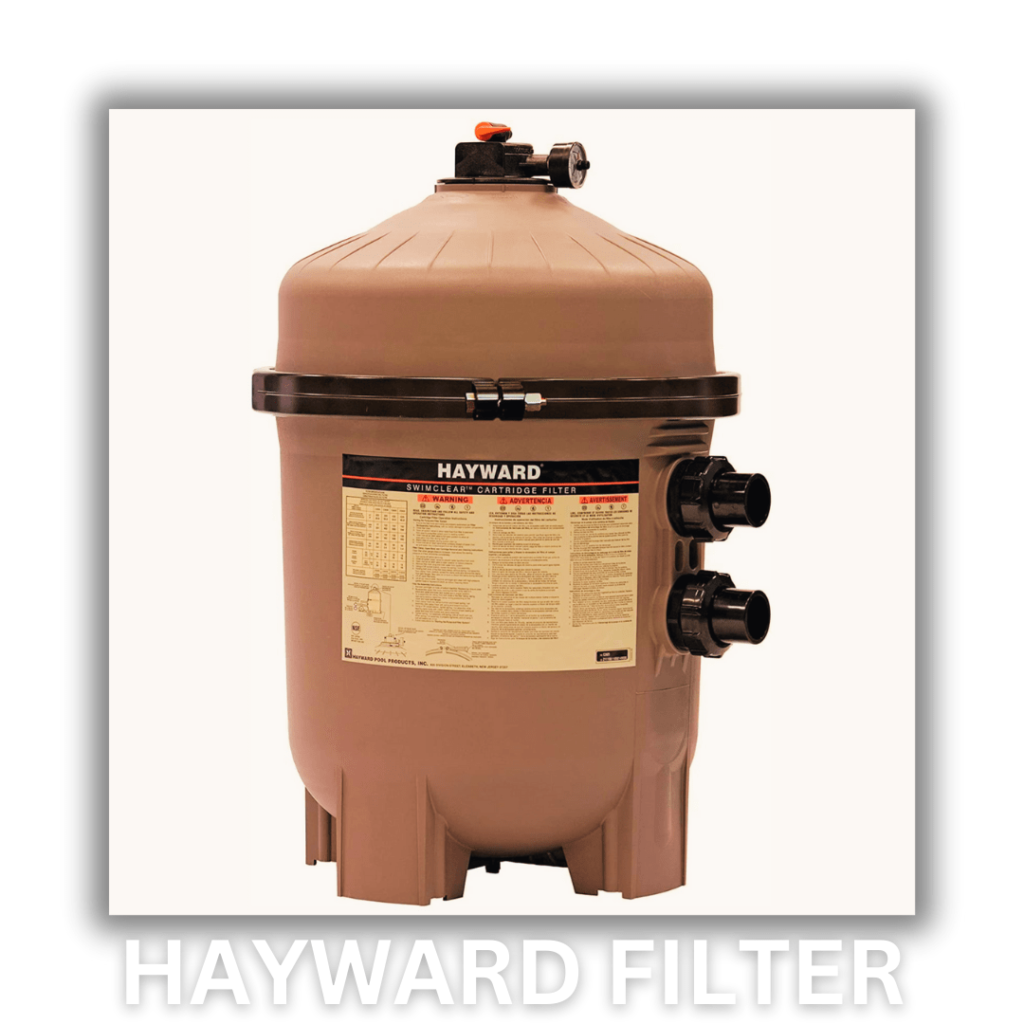 Conclusion
Both Jandy and Hayward offer trustworthy pool filters with a range of choices to meet your pool's requirements. Your decision may be influenced by your preferred filter type and the requirements of your particular pool.
Pool Heaters: Jandy vs. Hayward
Jandy Pool Heaters:
Jandy provides a variety of pool heaters, including versions that use gas and heat pumps. Their JXi and Jandy Legacy heaters are renowned for their ability to heat up quickly and with minimal energy use. These heaters include easy-to-use temperature control interfaces and are made for extending your swimming season.
Hayward Pool Heaters:
Hayward pool heaters, such as the Hayward Universal H-Series, are famous for their performance and dependability. These heaters are made to effectively heat the water in your swimming pool and come with both gas and heat pumps variants. For increased durability and corrosion resistance, Cupro-Nickel heat exchangers are used in Hayward heaters.
Conclusion
You may extend your pool's swimming season with great pool heaters from Jandy and Hayward. Your decision may be influenced by things like your preferred model, heating speed, and fuel type.
Pool Automation: Jandy vs. Hayward
Jandy Pool Automation:
The iAquaLink and AquaLink RS systems are two examples of the cutting-edge pool automation technology offered by Jandy. Through mobile applications or web interfaces, these systems enable you to remotely manage and keep an eye on your pool's equipment. To make managing a pool easier, they provide options like planning, water chemistry surveillance, and voice assistant compatibility.
Hayward Pool Automation:
The OmniLogic and ProLogic pool automation systems from Hayward offer simple control over your pool's features and equipment. These systems provide user-friendly scheduling options and sophisticated scheduling capabilities. Filtering, lighting, heating, and other settings are all customizable. Additionally, they provide smartphone apps for remote access.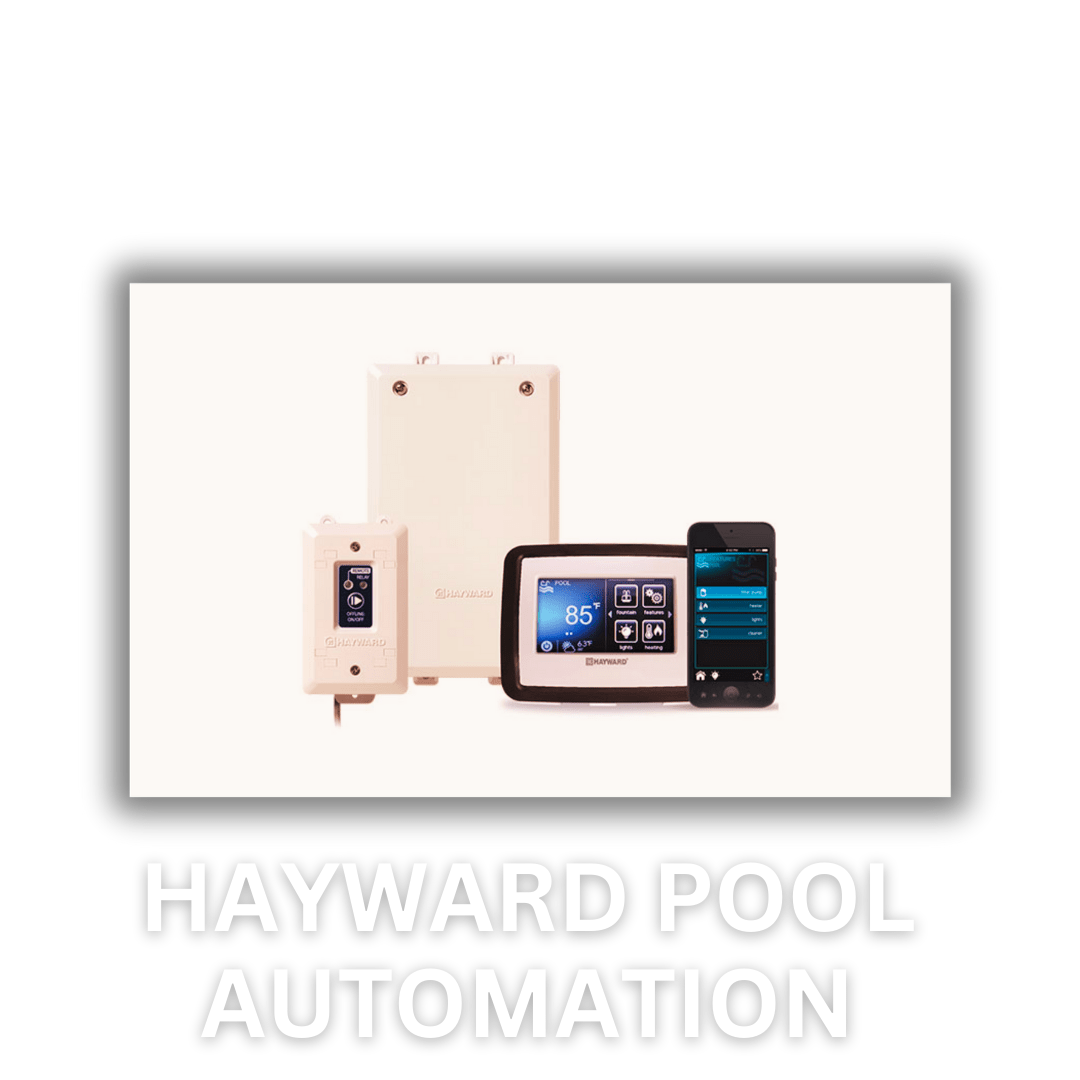 Conclusion
Jandy and Hayward both excel at automating swimming pools, providing simple user interfaces and remote access options. Depending on your preferences and the features you need, you may make a specific decision.
Warranty and Customer Support: Jandy vs. Hayward
Warranty and customer service from Jandy:
Jandy normally provides fair warranties on its goods, with protection ranging from one to three years for conventional pool equipment. Along with manuals for products and troubleshooting instructions, they also offer customer care via their website. However, depending on the particular product and location, warranty durations and conditions may change.
Hayward Warranty and Customer Support
Hayward is renowned for its thorough warranties, which frequently offer longer coverage periods than what is typical in the industry. Even extended guarantees of up to 10 years may be included with some Hayward equipment, such as heat exchangers. Through their website, Hayward offers customer service along with a wealth of resources for product information and troubleshooting.
Conclusion
Hayward often gives more comprehensive warranty coverage on its devices, which might give pool owners piece of mind. However, depending on the product and location, different warranty conditions can apply.
Price and Affordability: Jandy vs. Hayward
The cost of the items offered by Jandy and Hayward is comparable in terms of pricing and affordability, but it may differ according to the particular model and features. When making a choice, it is critical to take your budget into account as well as the long-term price savings linked to energy-efficient equipment.
Questions to Ask Before Making a Decision
Pool Size and Type Considerations: The size and type of your pool can affect the equipment you choose. Different pool varieties (such as above-ground vs. in-ground pools) may have particular needs, and larger pools may benefit from specialist equipment.
Energy Efficiency: If you want to reduce running expenses and environmental impact, you need to pay attention to the energy efficiency of the equipment.
Budget: Your financial situation will undoubtedly affect your choice. You can probably locate equipment that fits your budgetary restrictions because Jandy and Hayward both provide products in a wide price range.
Automation and connectivity: Take note of the possibilities for automation and compatibility provided by each brand if you want to be able to remotely operate your pool or incorporate it into a system for smart homes.
Local Availability and Support: Before choosing a brand, find out whether there are local dealers and service technicians who can provide it. This can have a big impact on maintenance and repairs.
Warranty: Make sure you are properly protected by reading the terms and coverage of the warranty for the specific piece of equipment you plan to buy.
Conclusion
Both businesses have made a name among consumers as experts in the swimming pool equipment sector, and the Jandy vs. Hayward battle has brought them face to face. Ultimately, your particular demands and tastes will determine whether you choose Jandy or Hayward. When making your decision, take into account elements like energy efficiency, filtration needs, heating options, automated features, and guarantee coverage. Education is important before looking into buying.
For tailored advice depending on the dimensions and features of your pool, do not forget to check with certified dealers or pool professionals. The bottom line is that purchasing excellent pool equipment is crucial to providing a clean, effective, and happy swimming experience, whether you go with Jandy or Hayward.